Harvest Festival Donations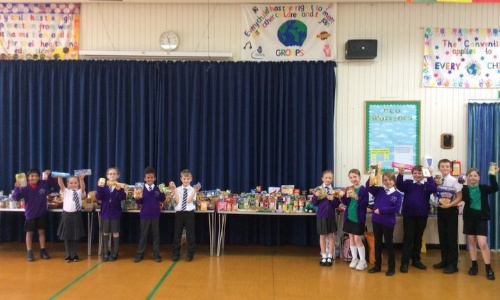 A huge thank you from our Rights Respecting Steering Group and everyone at CHJS for your generous donations for Harvest Festival.
Part of the work of the steering group is to promote the Global Goals - one of which is zero hunger. Your kind donations will help those people in need of food.